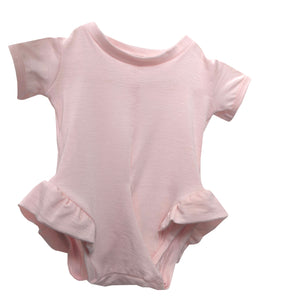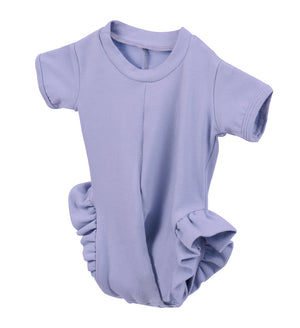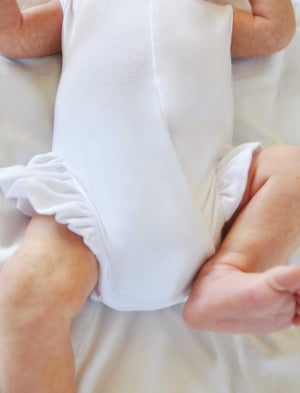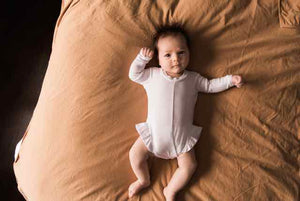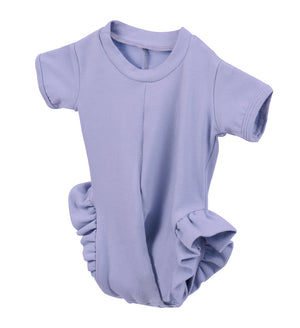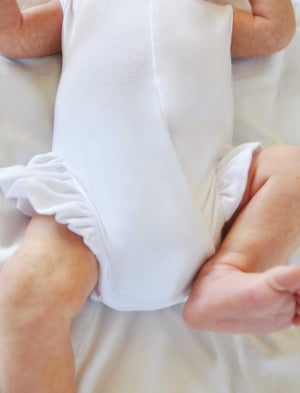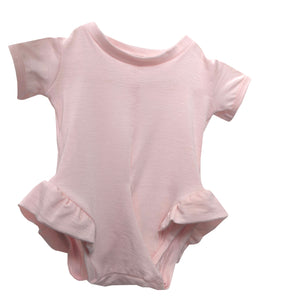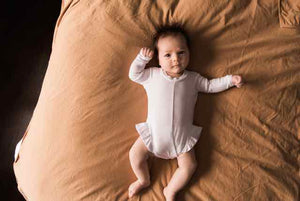 On Sale
Short Sleeve Ruffle No-Snap Peasy
Easy Peasy, but make it cute.
No-snap onesies with a delicate ruffle for cuteness without compromising comfort or convenience. Peasy clothing provides the ultimate comfort for babies, as well as quick and convenient diaper changes for parents.
Comfortable enough to wear all day, cute enough for any occasion
Buttery soft with just the right amount of stretch for a better fit
No snaps, no buttons, no zips, no ties, no magnets, no velcro, for no-fuss diaper changes
Naturally hypoallergenic, breathable
Made from sustainable, eco-friendly, certified Tencel® 
Tencel® is awarded with the European Eco-Label, for high environmental standards for production and products, as well as the, OEKO-TEX 100 Certification, an international standard developed to certify that no harmful substances are contained in the fabric
Ethically made in California, USA

 

 
These easy on-easy off Peasies also help those who struggle with arthritis, limited finger dexterity or eyesight (grandparents appreciate this!). Peasy provides infant clothing that parents can feel good about, and babies can feel good in.